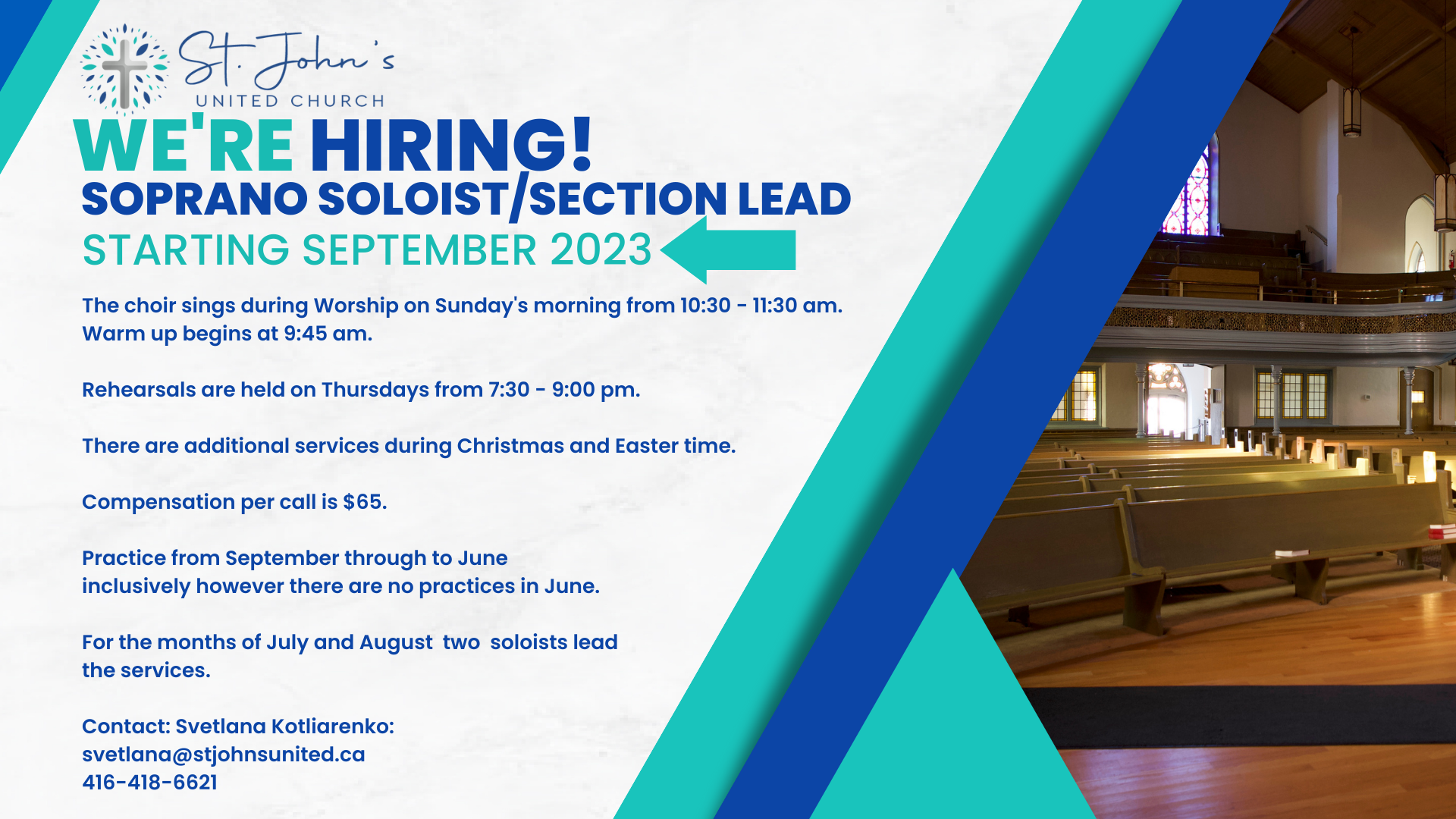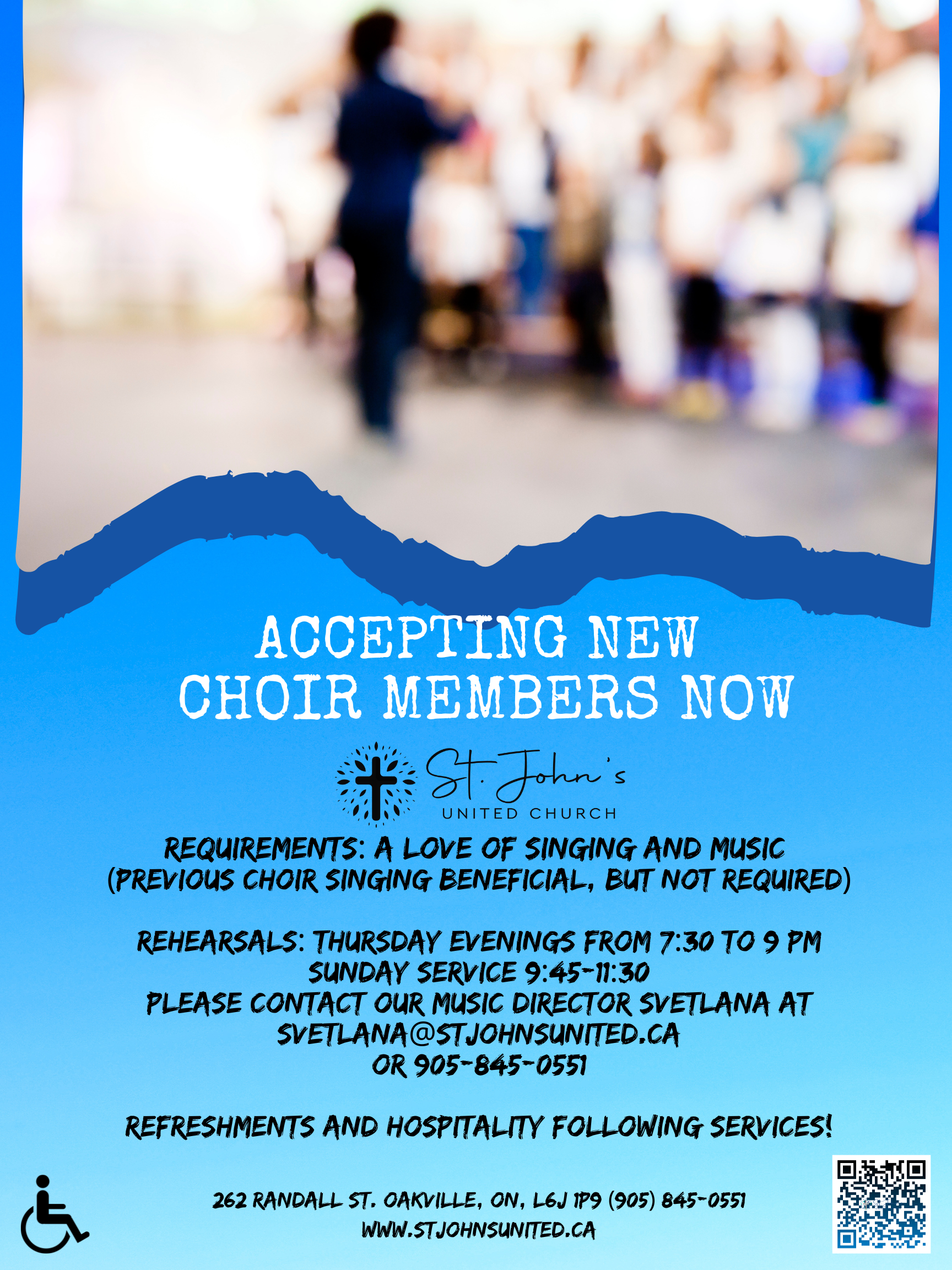 Chancel Choir
Our Chancel Choir sings at Sunday morning Worship, as well as other special services throughout the year. We are fortunate to have talented section leaders, and are always ready to welcome any adult with a love of music and a desire to share their voice through song. Rehearsals are Thursday evenings September through June, and guidance and good humour is provided by our Director of Music, Svetlana Kotliarenko.
Seasonal Youth/Children's Choir
Our seasonal Youth/Children's Choir allows St. John's young people to offer their musical talents with just three rehearsals per event.
Henderson Memorial Bell Choir
"Hark hear the bells – sweet silver bells"
The Henderson family left a bequest to St. John's for five octaves of handbells in 2006. Since then, the group has rehearsed weekly and performs three or four times a year.
"When we perform, we play four or five pieces at one service. There's a lovely sound when they're played."
New ringers are always welcome and the ability to read music is not a requirement, although a good sense of rhythm is a great start. 
""There is music in the air, music all around us; the world is full of it, and you simply take as much as you require." – Edward Elgar